April 27, 2020
Over the past few weeks working solely from home I've spent a lot of time gazing out the window at the ocean wishing I could hear the waves while I work. Wishing that instead of a 5-minute drive to the beach I had a 5-minute walk. Yes I know, #hawaiiproblems… so I reviewed Maui oceanfront houses currently on the market and nothing quite fits my needs (or my budget tbh.) Instead I searched oceanfront land and identified some special fully customizable properties. Each provides a unique lifestyle only available because it's right on the water. I think it's a great time to buy oceanfront land on Maui and here's why: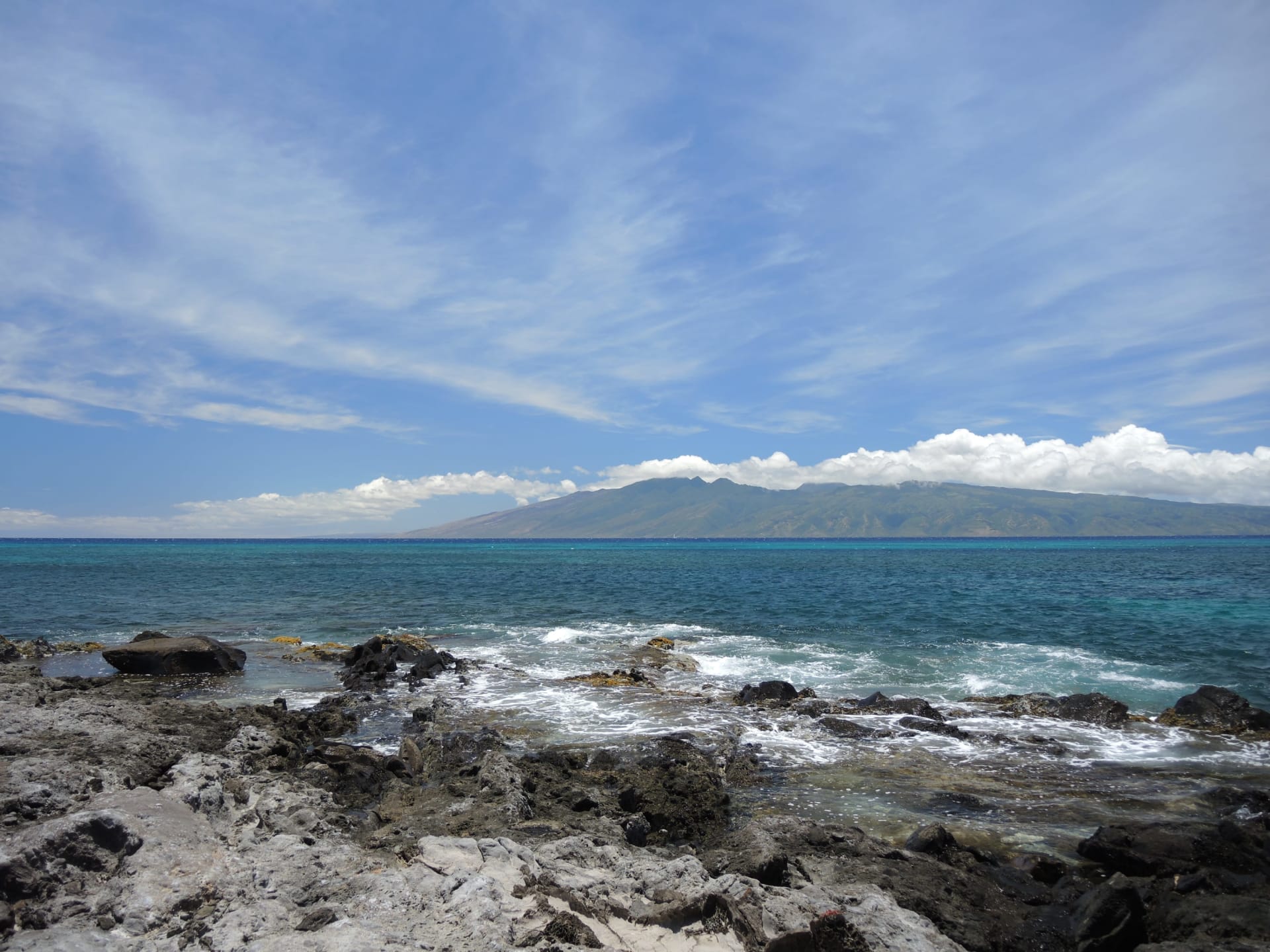 40 Hui Road E, Kahana | Listed By Mary Anne Fitch of Hawaii Life
There Is A Finite Quantity
Most of the buildable areas of the coastline are already laid out into established communities spanning back decades or longer. The rest of the coastline is preserved as open green space… as it should be! In our various island communities there are very few undeveloped properties left that are in close proximity to the shoreline, so when an unbuilt oceanfront lot comes on the market these days it represents a truly rare opportunity to design your dream property. The alternative is settling on a home someone else designed long ago that may not be 100% to your taste, up to current building code, or utilizing the land to its potential.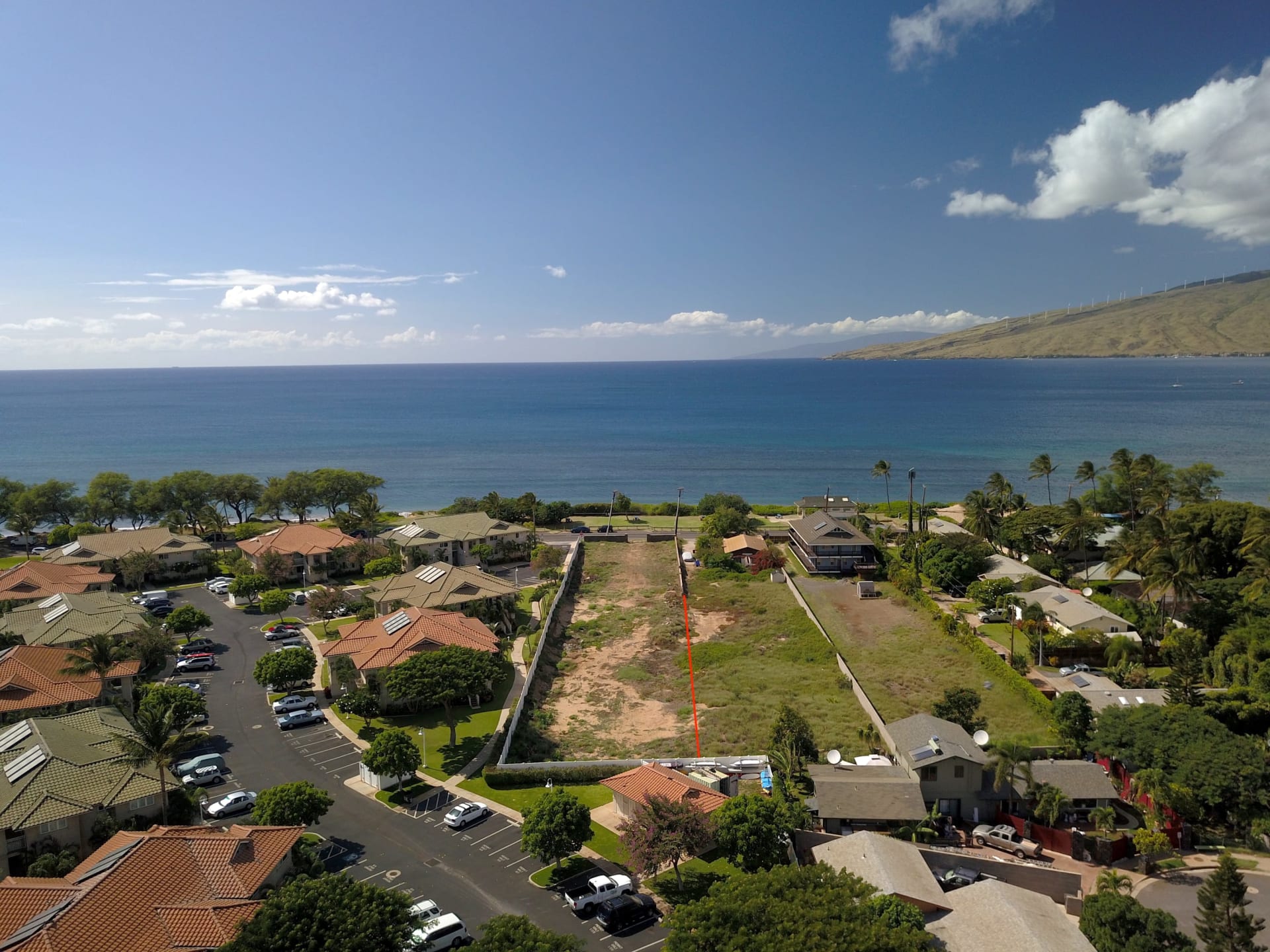 371 S. Kihei Road | Listed By Jessica Baker
We Have Some Extra Time On Our Hands Right Now
Most of us are safely ensconced in our homes right now baking bread, catching up on Netflix, decluttering the garage, and indulging in a new hobby we always wanted to try. Even those of us who are still working have more free time than normal due to the slowdown of social commitments. Over the last few years I've experienced several prospective buyers hesitate on buying land because they don't feel like they have the time to devote to planning and making decisions on a construction project. What better time than the present to start laying out your priorities for your dream home? Keep in mind that many Homeowners Associations have specific design guidelines for home square footage, colors, building materials, landscaping, etc. and that will have to be factored into your plans if you choose to purchase in an HOA.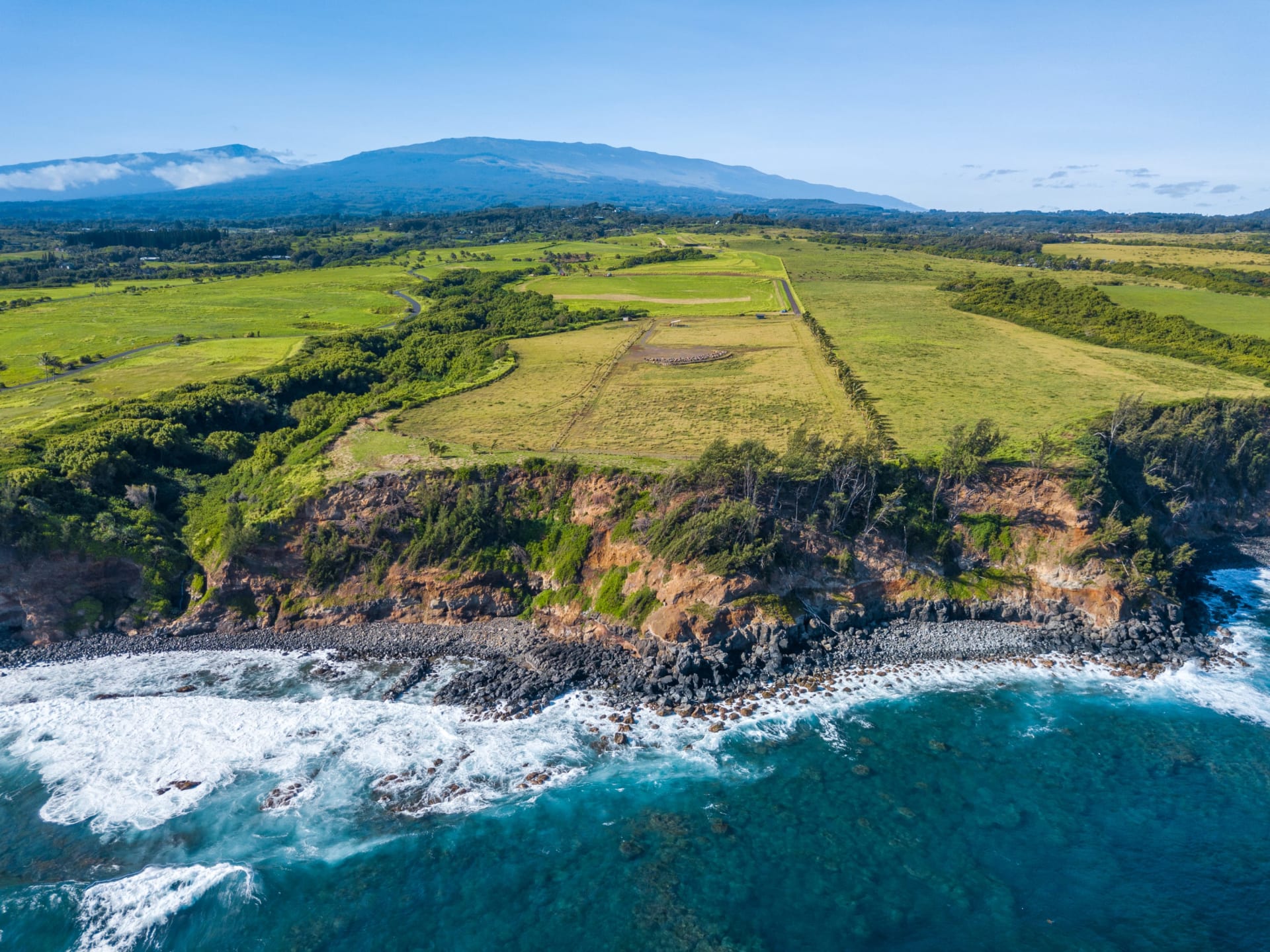 300 Kai Poi Place, Haiku | Listed By Jessica Baker
Need a good place to start? Tropical Architecture Group on Kauai recently launched a division called Eco-Chic Home Designs. They provide quick and cost-effective luxury sustainable designs for property owners who aren't looking for a complete custom home. I love the designs, the add-on options, and the simple step-by-step breakdown of the process. Plus they use VR & AR technology to view the design on your actual property – that is WAY cool!
The "Beach Bungalow" by Eco Chic Home Designs
There Are Investment Benefits
Current Maui building code allows for accessory ohana dwellings on most properties though several Homeowners Associations restrict that use. Constructing an ohana (or two where allowable) generates rental income to offset some of your ownership expenses, provides much-needed long term rental housing, and can function as a built-in caretaker if you're not planning to reside on the property full time. When starting from scratch with vacant land you can carefully position the main home and ohana dwelling(s) to offer privacy without compromising on lifestyle.
Another investment option is to condominiumize, residential condo, or CPR the property. (They all mean the same thing.) Here's an excellent blog explaining what a residential condo is here in Hawaii. The simplest investment formula is to buy the land, CPR, build out the units, and sell one unit to pay down or ideally pay off the mortgage on the other(s.) Other strategies exist depending on your long term planning goals. Many Homeowners Associations also prohibit owners from CPR-ing their properties, so check the CC&R's beforehand.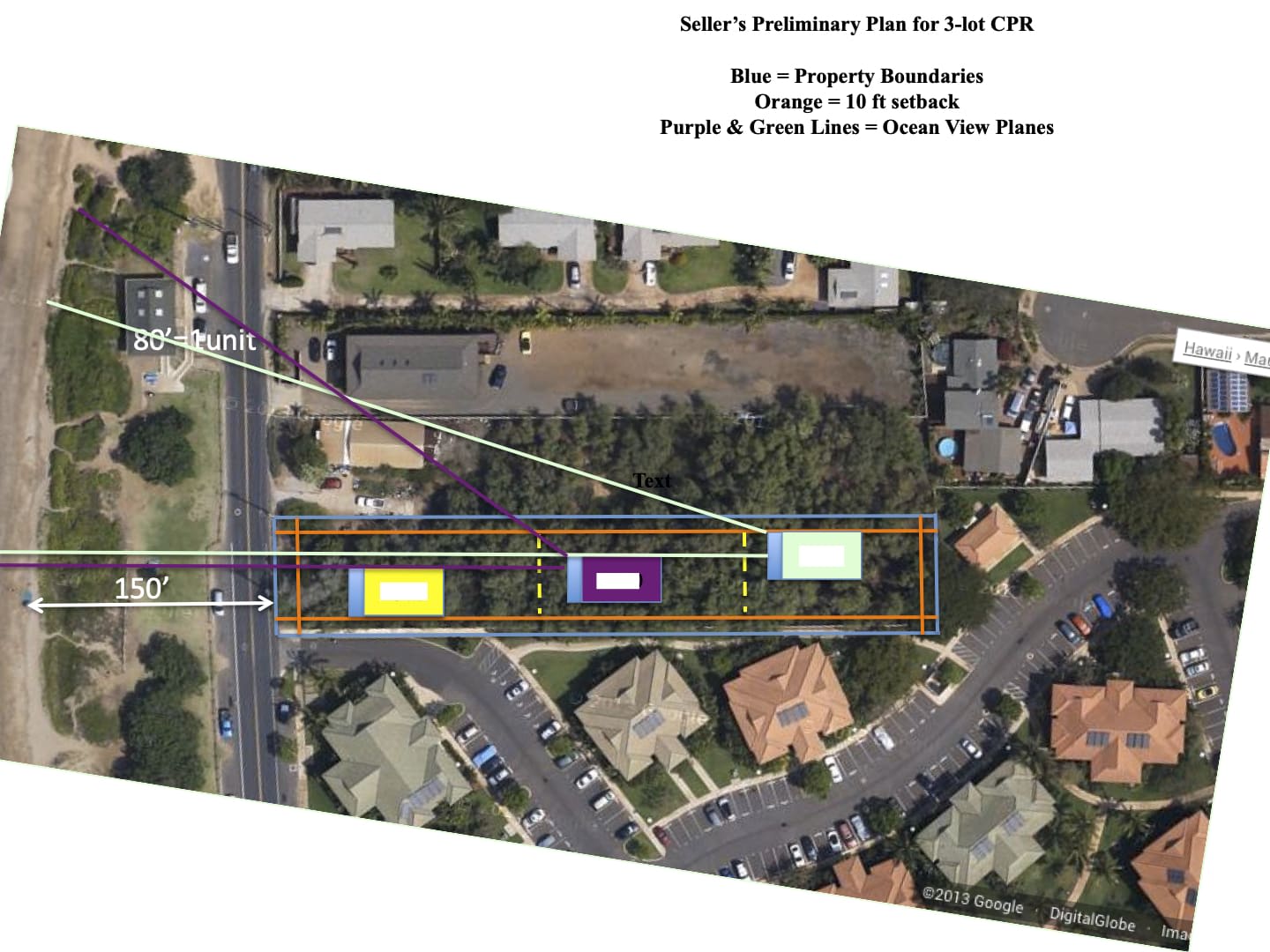 Another Important Consideration
A running undercurrent throughout this blog thus far is that Homeowners Associations typically have many restrictive covenants dictating exactly what a property owner can and cannot do. I'm not knocking them altogether – HOA's do have a lot of benefits – but, when it comes to designing a dream Maui property, being unencumbered by HOA rules & regulations opens up a lot more possibilities. Have you been assembling a Pinterest vision board for a plumeria-pink tiny home by the beach? That probably wouldn't fly in an HOA.
Here are a few of my top picks for outstanding oceanfront land properties on the market right now. None of them happen to be part of a Homeowners Association.
Spend Every Day At The Beach in North Kihei
371 S. Kihei Road | .67 Acre | MLS 386203 | Listed By Jessica Baker
371 South Kihei Road is a clear and level vacant land parcel that's 2/3 of an acre in size. It's located directly across the street from Mai Poina 'Oe La'u Beach Park which is part of a seven mile stretch of golden, sandy, swimmable beach that runs from Maalaea through Sugar Beach down to the Humpback Whale Sanctuary in North Kihei. You can walk the beach for miles in either direction… or enjoy snorkeling, paddleboarding, canoe paddling, kayaking, or even kite surfing on the breezier days! County zoning is R-2 Residential and, at minimum, the 2/3 acre lot size allows for construction of a main home and two accessory ohana dwellings. This is one of the few remaining buildable lots in the area, and at $27 per sqft, it's offered at less than half the price of other comparable vacant lots near Kihei beaches, which are priced at around $70 per sqft. Enjoy all the perks of a Maui oceanfront property without paying the premium for direct beachfront.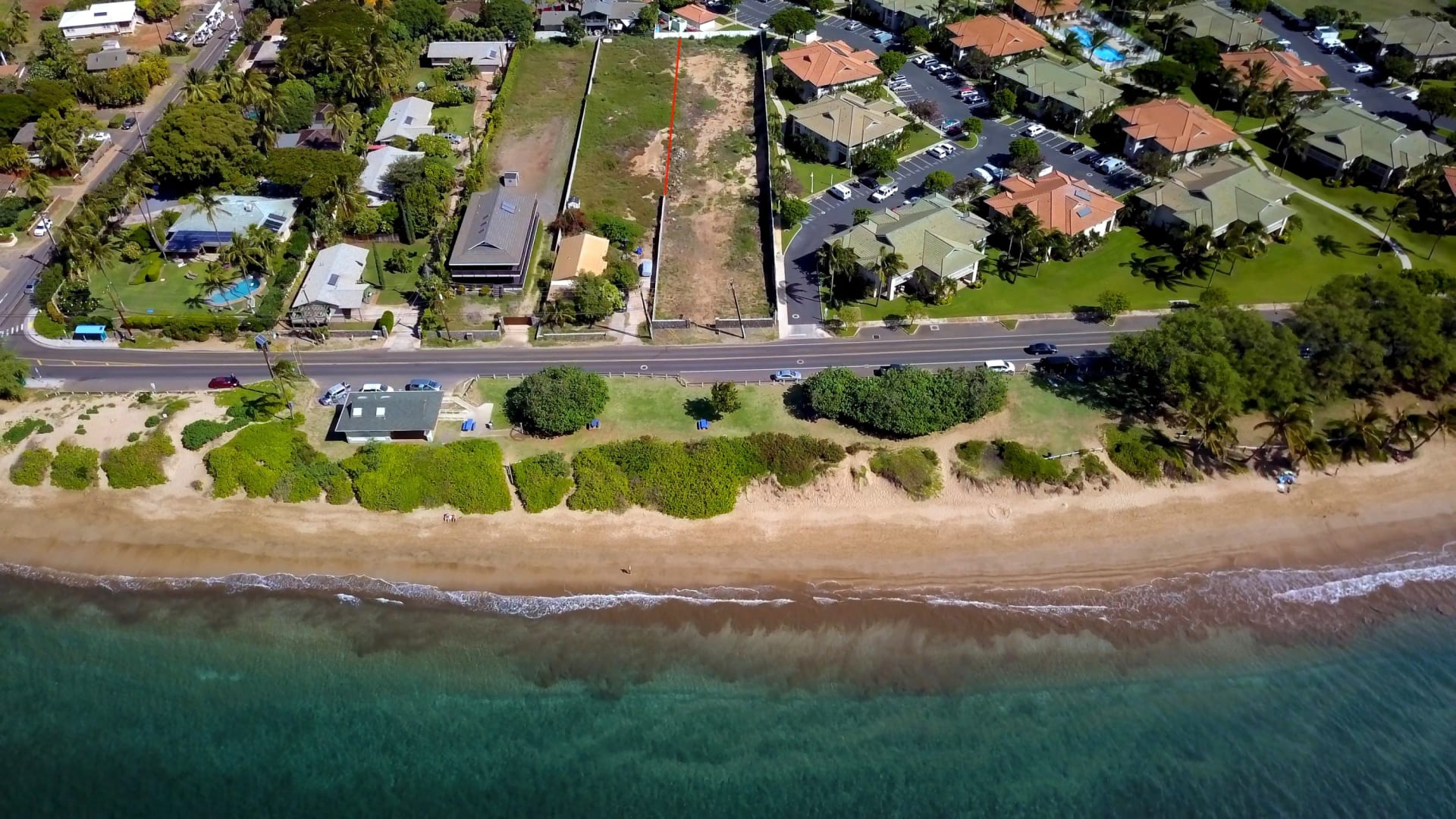 Pristine Coastal Serenity By Jaws Surf Break
300 Kai Poi Place, Haiku | 10.21 Acres | MLS 380763 | Listed By Jessica Baker
Perched high on a cliff on Maui's North Shore is a one-of-a-kind opportunity to experience a pristine natural coastline in one of the most ruggedly beautiful locations on the planet… with a perfect view of the world-famous "Jaws" surf break. 300 Kai Poi Place is a 10.21-acre ag parcel that represents the best combination of exclusivity, easy access, and views. The paved private road runs right to the front entry gate and the lot is 100% usable. Agriculture zoning allows for construction of a main home of any size plus a secondary farm dwelling up to 1000 square feet of living space and additional ag-related structures. Instead of the rolling, raw pasture lands nearby, this property already has a one-acre cleared and level build site supported by a retaining wall, terraced and graded to the natural slope of the land. There's a private well installed making this an ideal property for an off-grid retreat. Coastal fishing trails nearby to support a self-sustainable lifestyle.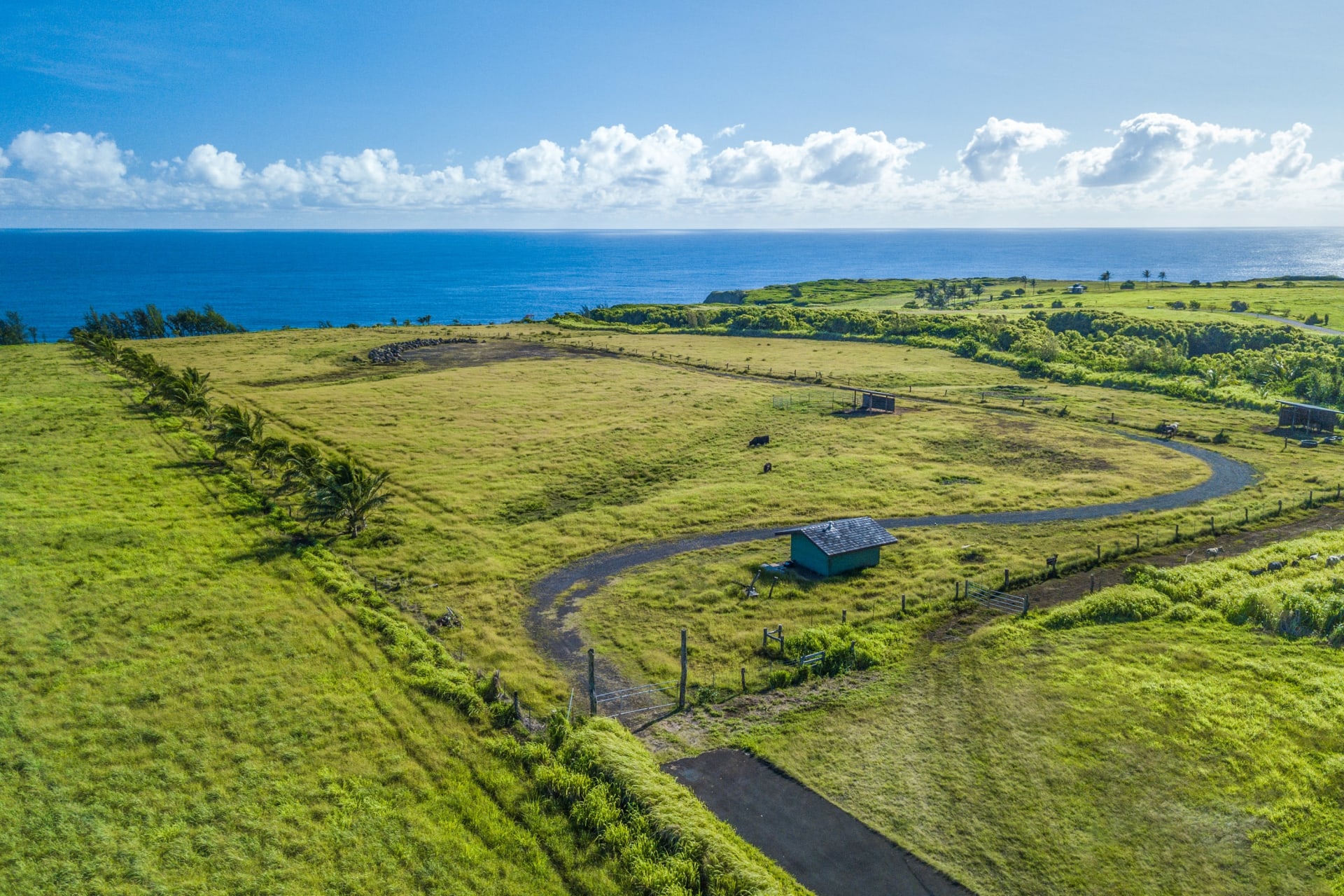 Life On The Point in West Maui
40 Hui Road E, Kahana | .54 Acres | MLS #383993 | Listed By Mary Anne Fitch of Hawaii Life
At the very tip of a quiet, prestigious road in Kahana is a level lot over half an acre in size overlooking the natural rocky coastline and one of West Maui's most photogenic secluded coves. Snorkeling and paddleboarding are just steps outside the door, not to mention over 180 degree sweeping ocean views from this prime location on the point. Let the sound of the waves lull you to sleep at night and spot turtles feeding along the shoreline during the day! Whale-watching and sunsets with the backdrop of Molokai in the distance. It's all about the ocean, all day, every day. 40 Hui Road E is one of the few oceanfront homesites left in West Maui between the Kaanapali and Kapalua resort communities. A site plan and renderings for a custom contemporary home from renowned architect James LeCron are available, or it's possible to design your own dream home within county and state shoreline guidelines. Dream big!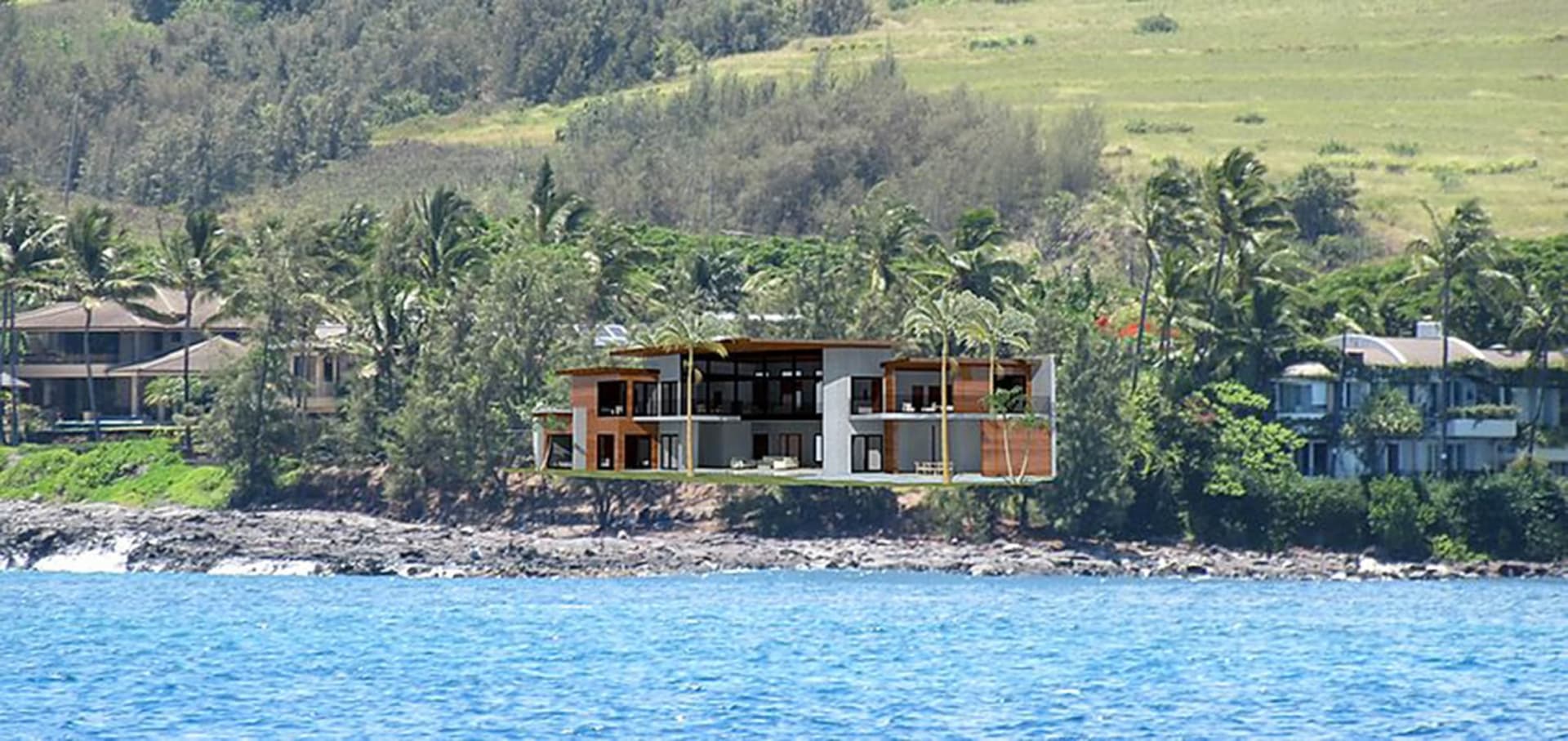 40 Hui Road E, Kahana | Listed By Mary Anne Fitch of Hawaii Life | Rendering by James LeCron
Thank you for taking the time to read this post on why I think it's a great time to buy oceanfront land on Maui and I'm happy to provide more detailed information about the best opportunities on the market. I look forward to hearing from you! Aloha from Maui!